Founded in 2008 by best friends Adrian Norris and Edwina Forest, Aje is a contemporary Australian fashion brand dedicated to raw beauty, tough femininity and effortless cool.
As pioneers of Australia's quintessential coastal to urban style, find Aje's signature in a curated mix of effortless essentials and statement occasion pieces, each crafted with luxurious sensibilities.
The duo's coveted creations illustrate a pure reflection of their learnings and background, with Adrian's training at the acclaimed Venetian Art School, Liceo Artistico Venezia, and Edwina's tenure at leading fashion magazine, RUSSH.
Grounded in their mutual love of the arts, the like-minded pair devote each seasonal collection to their intrinsic sense of duality; balancing toughness with femininity, untamed volume with structure and signature statement pieces alongside effortless essentials.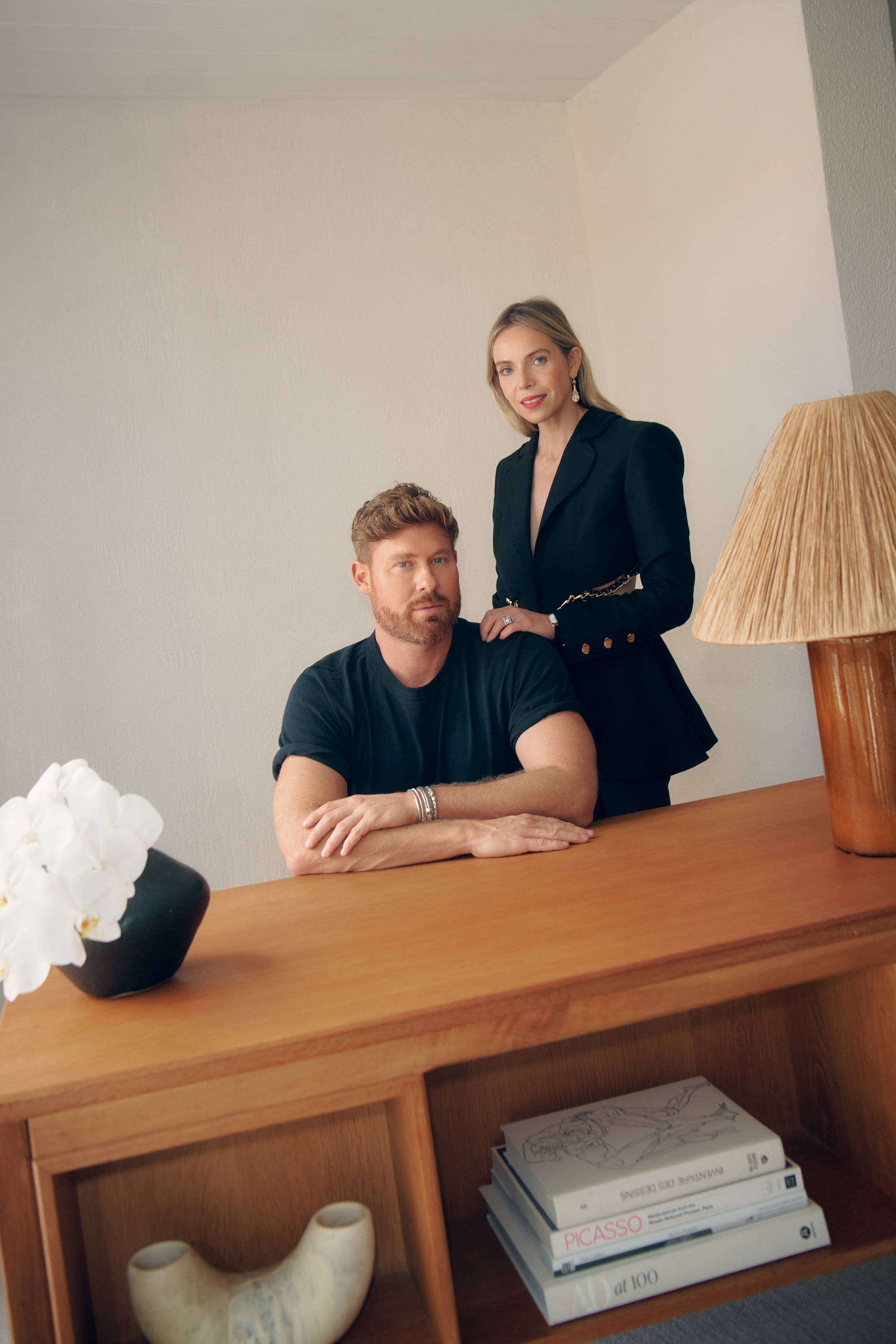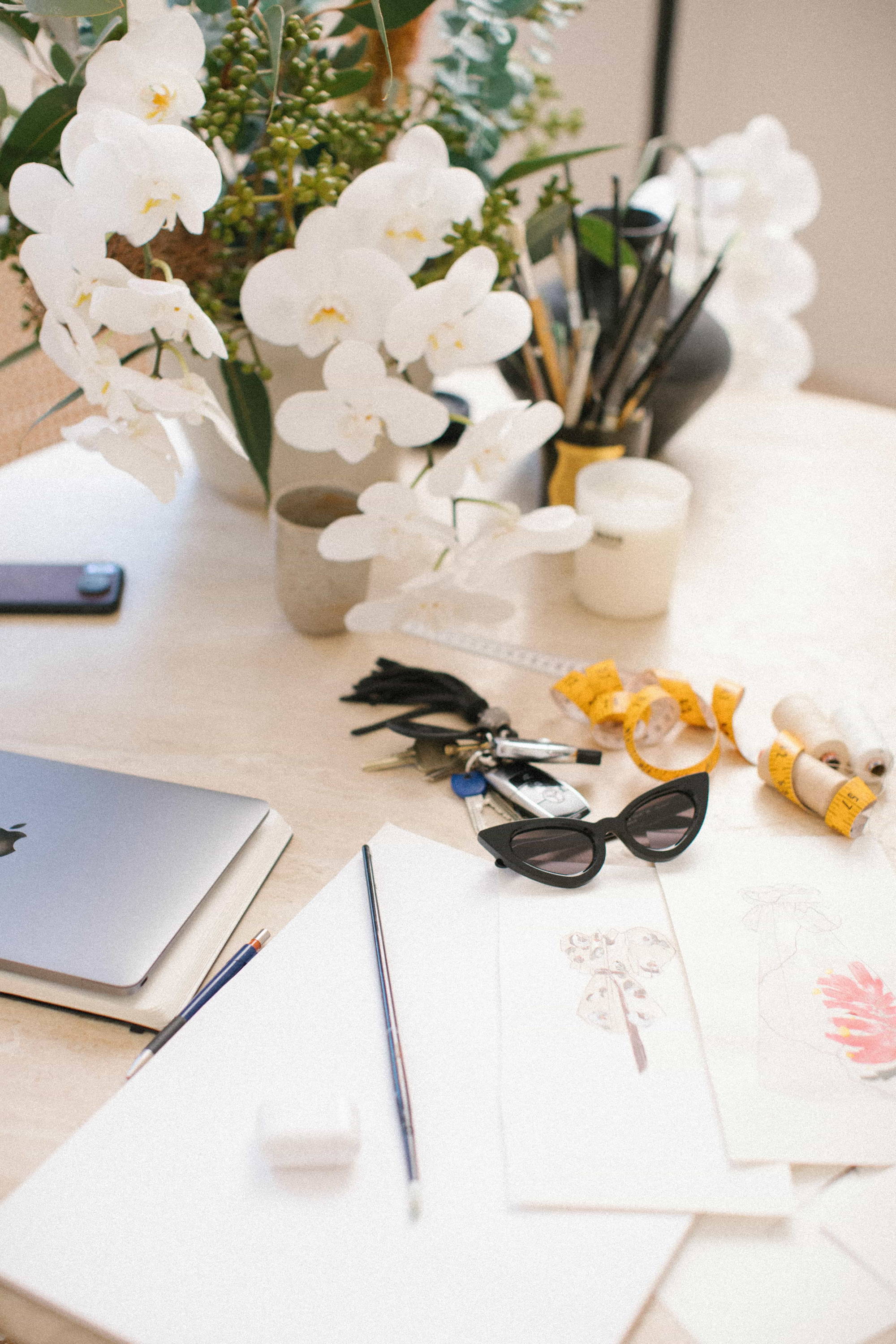 Sitting at the heart of the design process, Aje's hand-crafted heritage stems from an unwavering love and priority of artisanal sensibilities. Traditional techniques and craftsmanship underpin Aje's quality of design, with hand-painted prints, natural fabrications and raw edged finishes forming the soul of each seasonal collection. The design process starts with intricate sketching, before the Aje Design Studio handcrafts ornate toiles for review before the final pieces are created with the utmost love and care. Prints are hand painted with an array of techniques including watercolour and acrylic on canvas before being translated into digital form, as are the embellished pieces, with each sequin sewn carefully by hand.
Aje is renowned for unique design details, from hand-casted hardware particular and contrast stitching to logo detailing, intricate beading and tactile finishes. Endlessly curious, the team experiments with Aje's signature use of volume and proportion, tailoring and fabrication to honour the brand's heritage, whilst forever evolving it forward.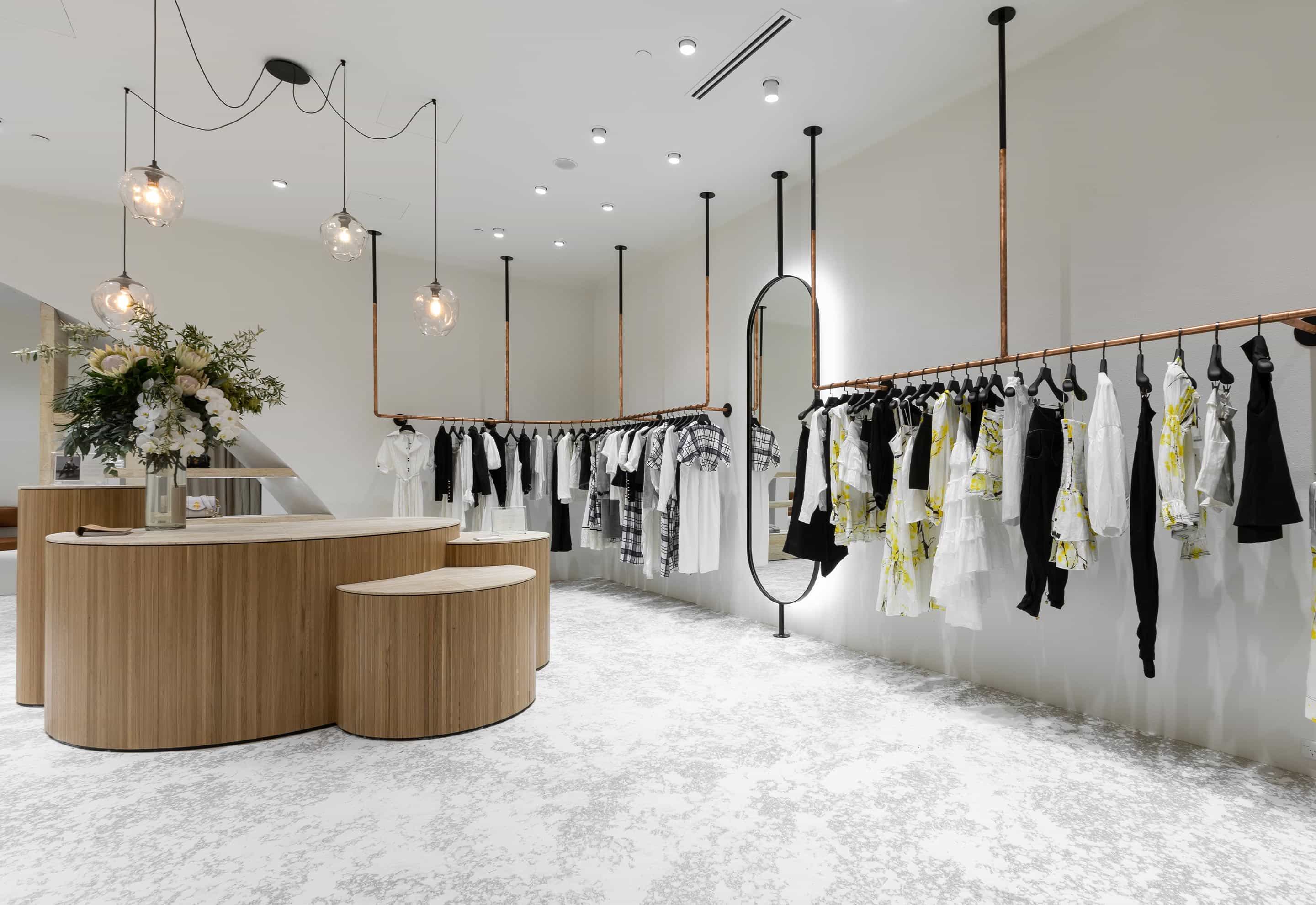 The team across Aje's stores in Australia, New Zealand and online at ajeworld.com, are trained to offer experiences where the Aje customer is empowered to embrace her own unique sense of style. Pieces are uniquely presented to customers where they receive one to one service in finding an outfit unique to them. With Aje's extensive apparel, accessories and jewellery collections, the team are able to create full custom looks styled carefully for each customer.